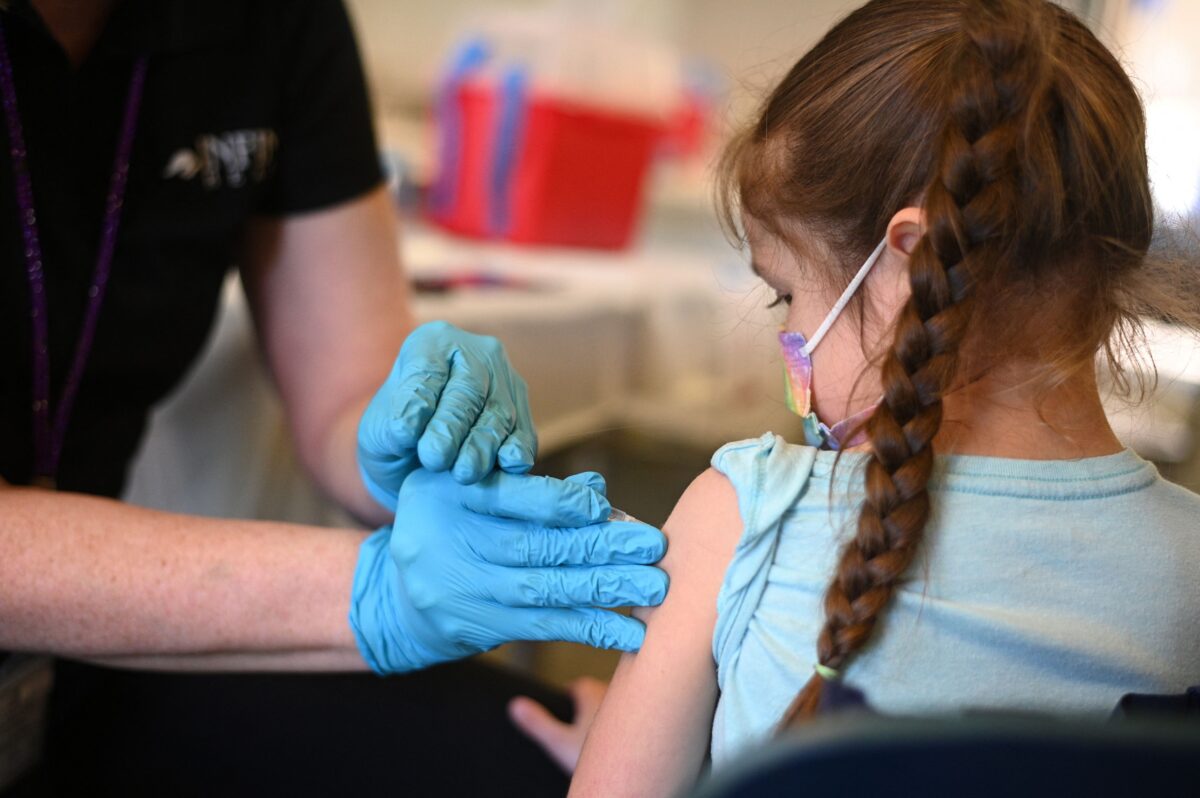 Judge Sides With Parent, Strikes Down Los Angeles School Vaccine Mandate
A plan to mandate COVID-19 vaccine shots for hundreds of thousands of students in the Los Angeles will remain on pause after a judge's ruling.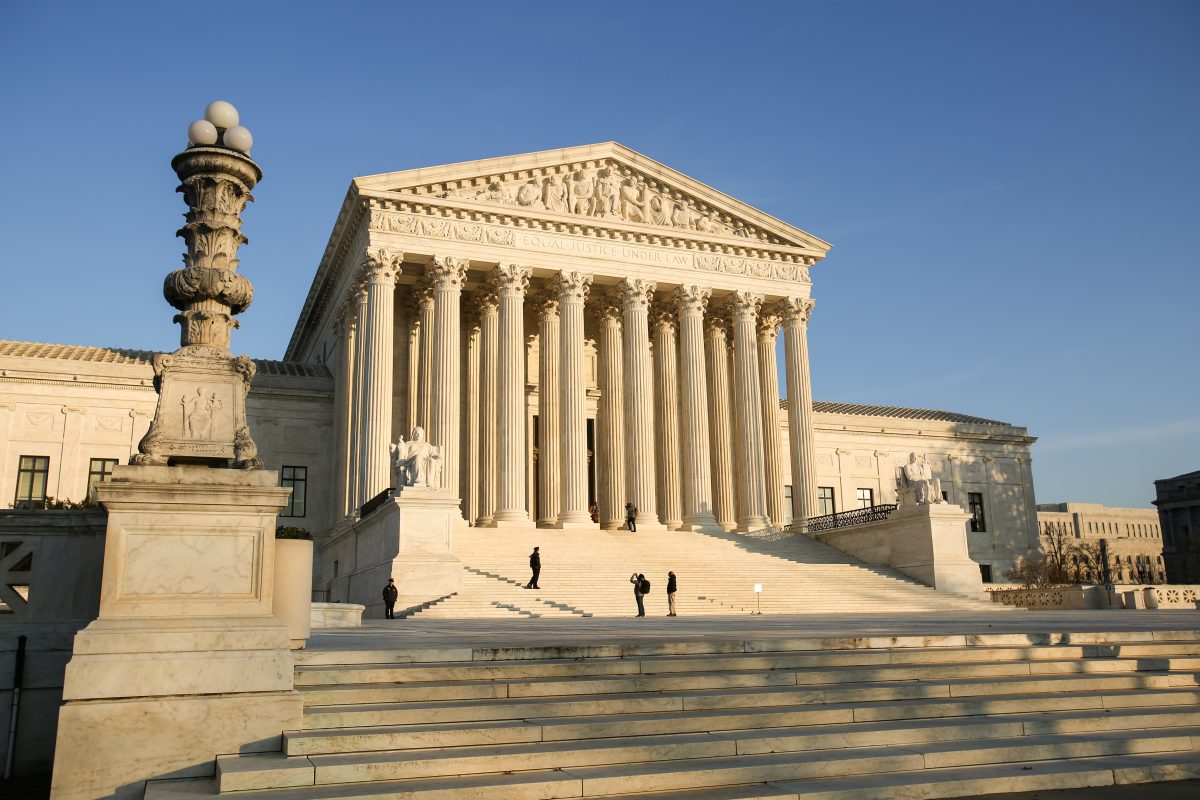 News Analysis The flurry of rulings from the Supreme Court has everyone's head spinning. The most significant among …
While the Supreme Court in its most recent decision was dealing with a technical aspect of how regulations applied to a coal plant, the implications of the decision are much larger. The EPA was determining policy, even making it, riffing wildly on legislation with the presumption that courts will always and everywhere defer to the agency over industry and even over the words of the legislation. The court said no: it was the EPA that had been operating illegally all along.
This decision is so startling because it shows a Supreme Court doing what it is supposed to do, serving as a legal check on the power ambitions of government itself. That's what the framers intended. We've just begun, however. The court needs to attack the whole machinery of the deep state at its very root, going after "Chevron deference" (1984), the Public Health Services Act (1944), the Federal Reserve Act (1913), and stretching all the way back to the Pendleton Act (1883).
A nation ruled by a faceless deep state isn't a representative democracy and it isn't consistent with the U.S. Constitution.
When you consider the implications of this one decision, they are awesome. It doesn't just apply to the EPA and its elaborate plans for changing the global climate through command and control. It also applies to every other agency, including the CDC and even the Fed itself.
They all should be accountable to the people through their elected representatives. If we can't get back to that system, we will lose everything.
Here are two excellent videos to consider watching and sharing with your friends. In fact, the second video was so good that sharing it got Dr. Robert Malone banned from Twitter:
Stop the shots (15 minute video and slide deck)
Drs. Malone, Tyson, and McCullough have teamed up and have sued Twitter for breach of contract
because Twitter did not follow their own "disinformation" guidelines, which include six warnings, before banning them from their platform. The doctors will all move for an award of attorneys' fees under the California Code of Civil Procedure, Section 1021.5 for enforcement of an important right affecting the public interest. This means that if the doctors are successful, Twitter may be ordered to pay all of their attorneys' fees for the lawsuit.
The full Complaint can be read HERE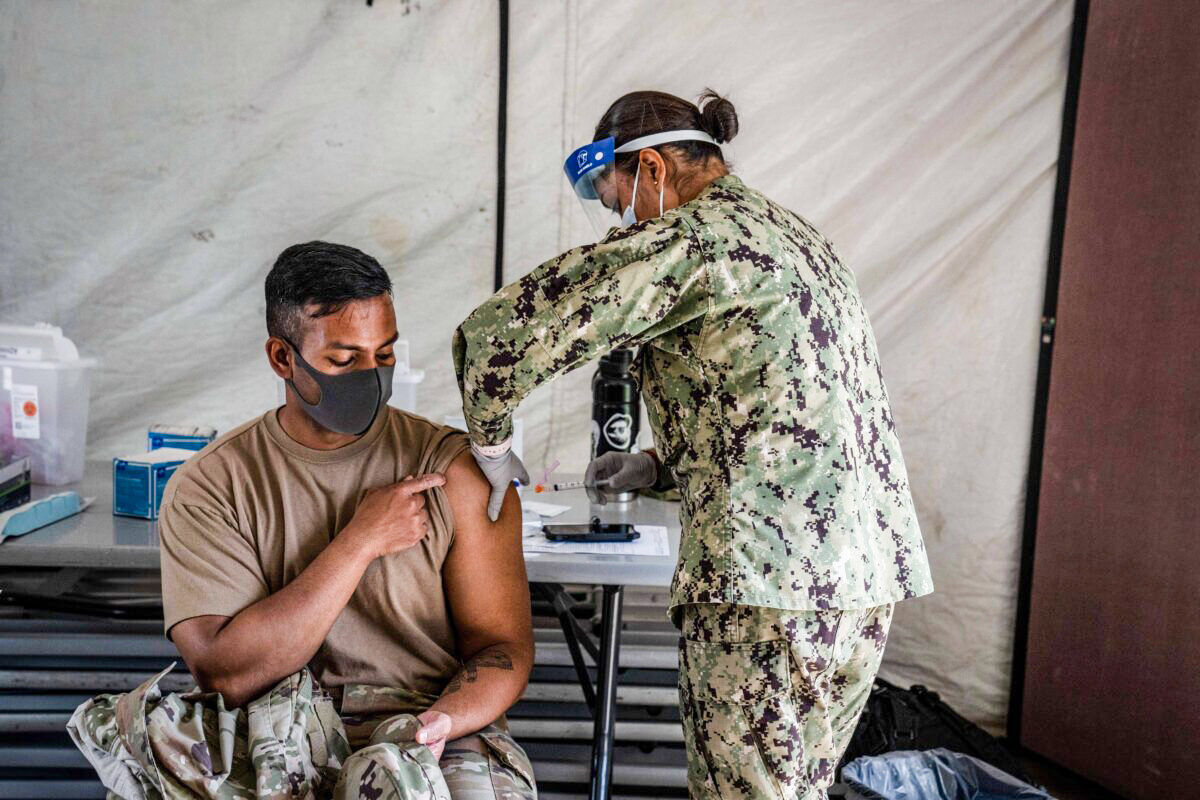 US Marines Ask Court for Relief From COVID-19 Vaccine Mandate
Several members of the U.S. Marine Corps filed an amended complaint seeking relief from the Department of Defense's COVID-19 …
Dr.Astrid Stuckelberger-remove nanotech from the body using glutathione, vitamin C, vitamin D3, Zinc – Rumble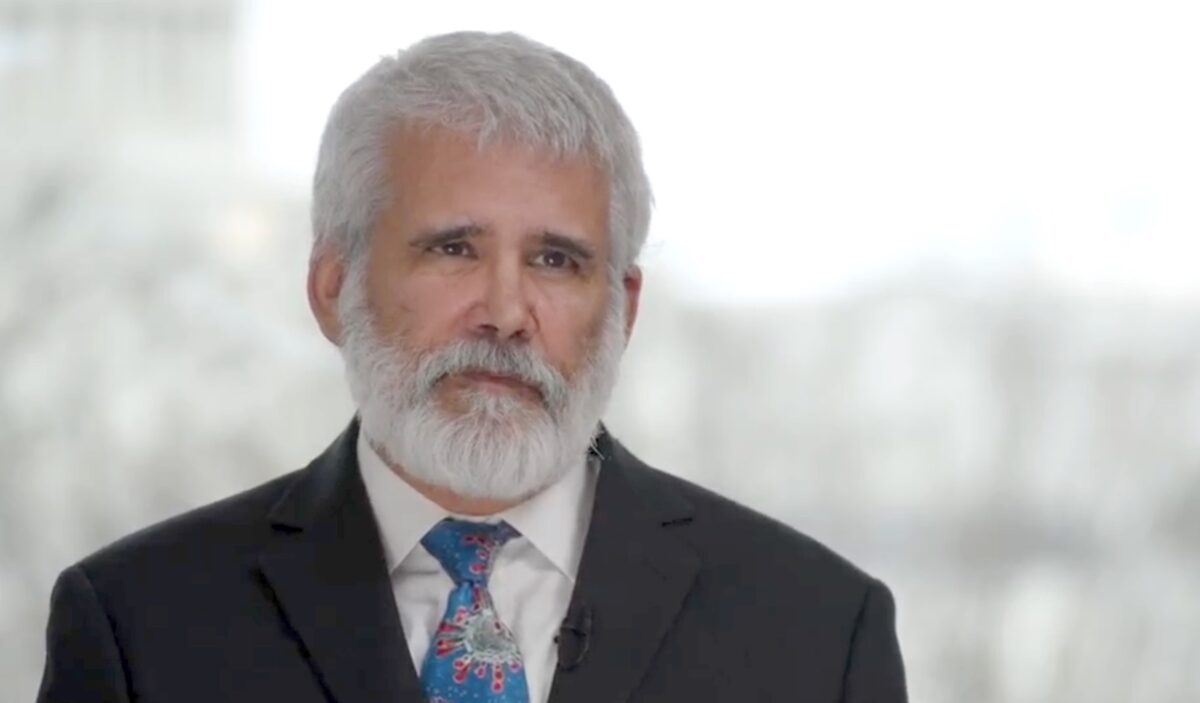 New disturbing pharmacovigilance signals from VAERS surrounding the use of the COVID vaccines on women of reproductive age prompted …
Gov. DeSantis announces a lawsuit against the Biden Administration's continuation of the transportation mask mandate. https://t.co/tiu5F1NaGA

— Ron DeSantis (@GovRonDeSantis) March 29, 2022
We extend the mandates that do nothing and we ignore the mandates that would work. That's just the way "science" works in today's world. Get used to it.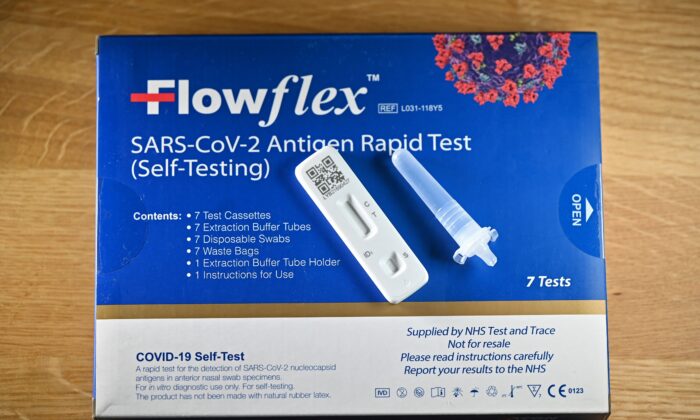 Poison Control Centers Warn About Toxic Chemical in At-Home COVID-19 Test Kits
Some at-home rapid COVID-19 tests contain a toxic chemical that may be harmful to both children and adults, according to health officials.
Indoor masking will no longer be mandatory at California schools and childcare facilities after March 11, a long-debated and much-anticipated move that comes as the state continues its steady emergence from the Omicron wave of COVID-19.
https://childrenshealthdefense.org/defender/uk-ends-vaccine-passports-mask-mandates/
https://childrenshealthdefense.org/defender/covid-stimulus-funds-dangerous-tyrannical-policies-schools/?utm_source=salsa&eType=EmailBlastContent&eId=78691755-4889-4368-beac-7f6dcda2531e
Just say NO while you still can!
Dr. David Martin has been spending the past year and a half fighting to unravel what he says is the global criminal conspiracy of coronavirus. Parties include the American and Chinese governments, the International Monetary Fund, and Blackrock. Martin says these groups are guilty of criminal conspiracy in a terrorist plot against the American people. Dr. David Martin joins us.
The video above features Dr. Peter McCullough, a cardiologist, internist and epidemiologist, and editor of two peer-review journals, who has been on the media and medical frontlines fighting for early COVID treatment.
Those at highest risk of dying from COVID-19 are also at highest risk of dying from the COVID shot. The shots are also causing severe heart damage in younger people whose risk of dying from COVID is inconsequential

While you only get at most six months' worth of protection from the COVID shot, each injection will cause damage for 15 months as your body continuously produces toxic spike protein

The spike protein is responsible for COVID-19-related heart and vascular problems, and it has the same effect when produced by your own cells. It causes blood clots, myocarditis and pericarditis, strokes, heart attacks and neurological damage, just to name a few

The safety signal is very clear, with 19,249 deaths having been reported to the U.S. Vaccine Adverse Events Reporting System as of November 19, 2021. Historically, drugs and vaccines are pulled off the market after about 50 suspected deaths

Children aged 12 to 17 are five times more likely to be hospitalized with COVID jab-induced myocarditis than they are to be hospitalized for COVID-19 infection
Speaking during remarks to a J.P. Morgan healthcare conference this week, Pfizer CEO Albert Bourla openly stated current vaccines the company developed for Wuhan coronavirus offer "limited, if any" protection against contracting current variants of the disease. He then encouraged booster shots … which he said provide "reasonable protection". 
A number of people who have pointed out the waning efficacy of Pfizer's vaccines, which Bourla touted last year as being "100 percent" effective against contracting or transmitting the virus, have been banned by social media companies. 
Meanwhile, Bourla also announced this week the company is developing a vaccine specific to Omicron. It is expected to be ready in March when health officials predict the latest wave of the mild variant will already be over. 
Billions paid out to US schools for Covid Relief with stipulations to enforce unscientific, harmful masking and social distancing policies. Find out more.
STORY AT-A-GLANCE
Make Americans Free Again, led by Pam Popper, is fighting to preserve American freedoms and has a proven strategy that ensures we can win
They are launching strategic legal challenges across the U.S. Rather than arguing the unconstitutionality of mandates, they challenge the legal basis of the emergency declaration that allowed the mandates to be rolled out in the first place
They also teach Americans everywhere how to start and build their own local parallel societies where members take care of each other and work toward the same goal
The short-, medium- and long-term goals of Make Americans Free Again are to free Americans from government tyranny, address all medical mandates and, ultimately, design and launch a superior medical system
The Omicron variant was found to evade the immunity of vaccinated individuals at a much faster pace compared to Delta, and at a higher rate than the unvaccinated, according to the study conducted by researchers at the University of Copenhagen, Statistics Denmark, and Statens Serum Institut.
"Comparing households infected with the Omicron to Delta VOC, we found an 1.17 times higher SAR for unvaccinated, 2.61 times higher for fully vaccinated and 3.66 times higher for booster-vaccinated individuals, demonstrating strong evidence of immune evasiveness of the Omicron VOC," said the preprint of the study. SAR refers to secondary attack rate.
Michael Yeadon | Full Interview | Planet Lockdown
Interview with Michael Yeadon, former Vice President and Chief Science Officer of Pfizer, where he worked for 16 years.
He outlines his position on the pandemic, the vaccine, the issue of variants, boosters and the loss of our civil liberties. It is truly an appeal to the world.
Please donate to the project. Your contribution makes a real difference.
In this second interview we conducted with Catherine Austin Fitts, we dive deeper. Learn how the central bankers are using governments around the world to implement a new system that will ultimately lead to slavery. Once you see this, you will understand the importance to resist now, before it's too late.
EXCLUSIVE! Karen Kingston, a former Pfizer employee and current analyst for the pharmaceutical and medical device industries, came forward with indisputable documentation that should be shared with the ENTIRE WORLD!
The inoculation being referred to as 'COVID Vaccines' is a poisonous death sentence, and nobody should subject themselves to the shots.
This online meeting features Dr. Peter McCullough, Attorney Thomas Renz, Dr. Michael Yeadon, Sister Deidre Byrne, Dr. Elizabeth Lee Vliet, Dr. Jose Trasancos, and other prominent physicians, scientists, attorneys, and religious leaders who will be discussing vital information related to the COVID jab, clinical trials, and more.
"Let me explain to you what I really think is going on. It's a war against God. And there's nothing new under the sun because it's a repeating Biblical and historical narrative. There are two competing systems of thought act are colliding and cannot coexist anymore. One system is that we are made in God's image. If we are made in God's image, our lives have sanctity. If our lives have sanctity, we have human rights. And if we have human rights, it's not for me to decide how many people should live on the planet and for how long and so on…."
Idea Alert!! Request public viewing of these videos at your next school board meeting & invite all the parents to come. Have a notice of liability ready to present to school board following their exposure to the facts.
Give them 14 days to reply with refutation of these facts or they will be considered in tacit agreement with them.
You can do the same to BOS, City Council, Employers, Etc.