Meet The Man Who Will Count The Votes!
wed20apr11:30 amwed1:30 pmMeet The Man Who Will Count The Votes!Vote Hargleroad! A Businessman, not a Politician!11:30 am - 1:30 pm
Event Details

We are neighbors and friends who support Jeff Hargleroad for County Clerk-Recorder and Registrar of Voters.
Here's why we want you to meet Jeff Hargleroad and why we ask you to vote for him.
(Early voting begins May 9th.)
This vital position impacts everybody living in Ventura County. The office records and manages all of our vital records including birth certificates and marriage licenses, but the most critical responsibility is managing our elections. The people we choose to represent us directly affect our lives. Democratically elected representatives who make decisions on our behalf at all levels of government, local, county, state, and federal is how our governments work. It is the foundation of our constitutional republic.
"When I'm elected, YOU , the people will wear two hats. You become my customer and my boss! As a civil servant, I serve you, the customer. As an elected official I serve you, the people-bosses. I will make customers happy and bosses proud! Please join me, help spread the word, and let's win in June. "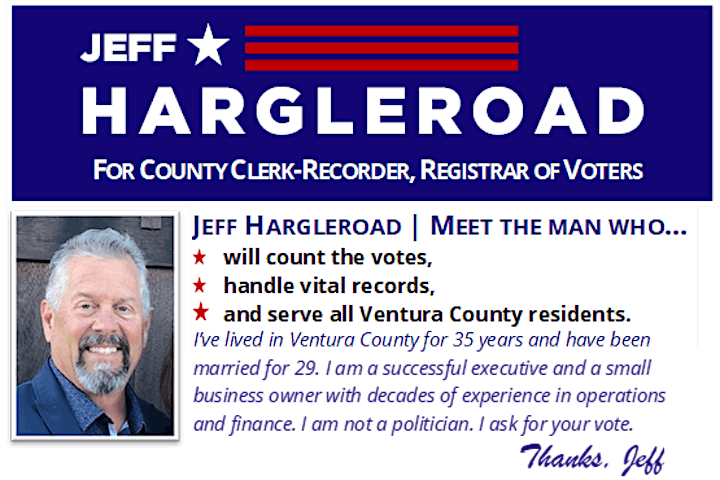 Jeff is a successful executive and a a small business owner with decades of experience in operations and finance.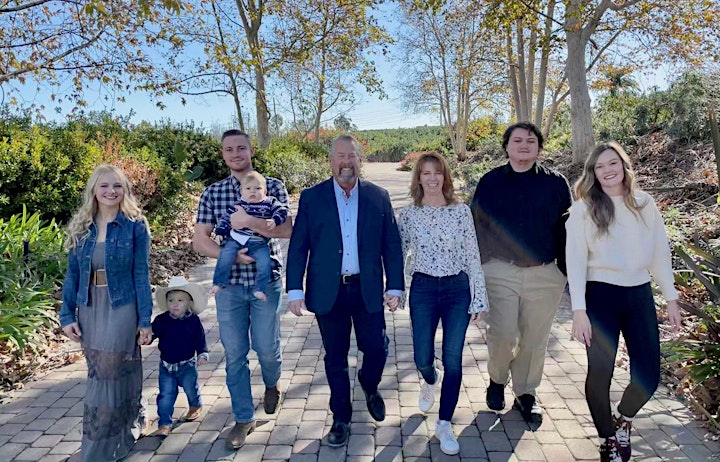 Jeff was Executive Vice President at a major movie studio for years handling worldwide operations. Prior to that he held a senior-level position at a major telecom company working with regulations and government agencies.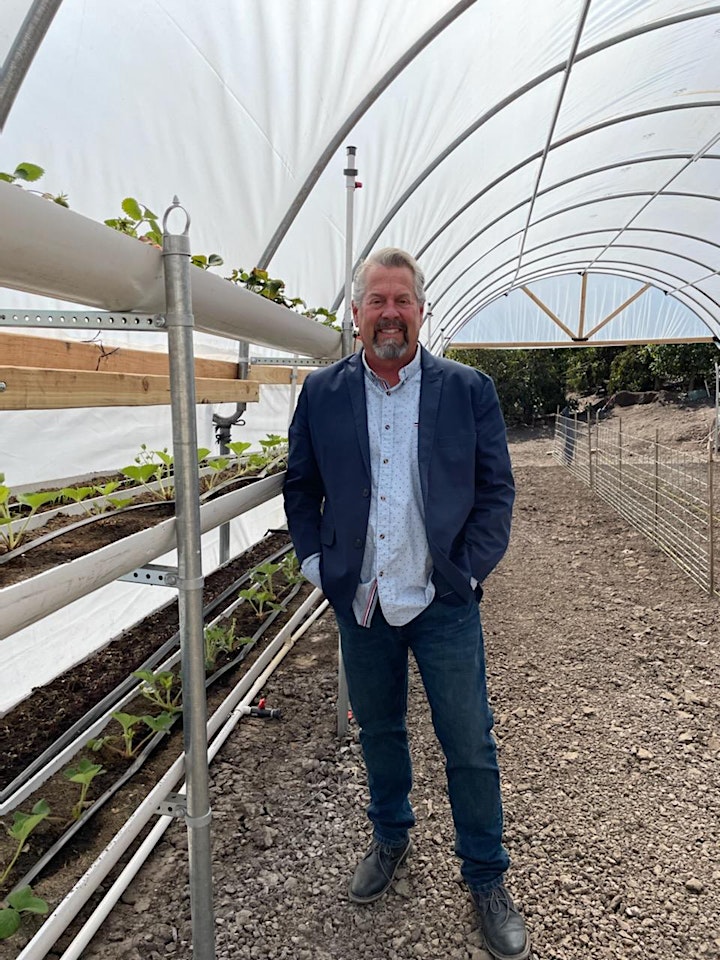 Simultaneously for over 25 years Jeff has managed the operations, finances, and growth of his family's commercial lemon and avocado orchard farm. Jeff is a family man and a businessman. He is not a politician.
Time

(Wednesday) 11:30 am - 1:30 pm